2019 Boys & Girls Club of Kenosha Youth of the Year: Na'Kia Hughes
The Boys & Girls Club of Kenosha would like to proudly introduce and congratulate our 2019 Youth of the Year, Na'Kia Hughes.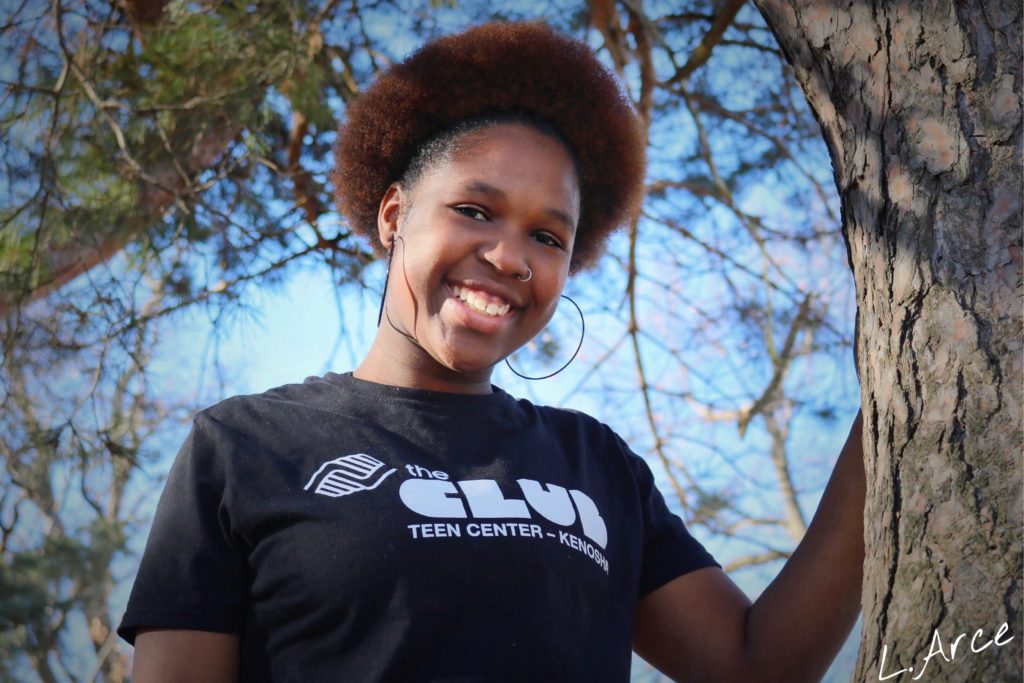 Below is an excerpt from Na'Kia's Youth of the Year Speech on her experience at the Boys & Girls Club of Kenosha and what the Club means to her. .
"When people look at me, they see an advocate. A leader. Someone who is compassionate. But what they don't see is the imperfections I've been dealt. I grew up with a single mom who struggles to raise me and my two siblings. I am the middle child and will be the first in my lineage to attend college. I'm considered economically disadvantaged and below the poverty line. Statistically, I wasn't supposed to make it. But joining the Boy's and Girl's Club of Kenosha… MY club taught me that great futures START here, not end.
At the age of 12, the Boys and Girls Club fostered some of the very interests I still have today. Dancing, public speaking, learning about cultures and exploring. Coming to the club is my escape, my second home and a stable place for me to be. I remember lugging my heavy book bag up the teen center stairs each year of high school, just so I could enjoy the peace and quiet of power hour, where us teens can focus on our work. I enjoyed the serenity.  It relieved me of the frustration I had at home –My escape. Lunch was always an important part of my day because I knew that it was a secure source of food. It's prominent in society to talk about kids who don't know when their next meal will be- but what if I told you that kid was me? The club provided snacks, and dinner and that gave me food stability throughout my week.  I could talk about my struggles, I can talk about my circumstances but I will not let them define me. But I WILL talk about how the club has helped me overcome them.
I've always worried about money. I'm an independent person because I have to be. Shoes, clothes and basic necessities, I pay for myself, because I don't want to be a burden on my mom. I worry about college and I worry about living expenses and financial stability in my future. But I never worried about money when It came to travelling because I had gotten so used to the idea of being poor that I never thought I would've been afforded the chance. But in January of 2018, an educational school trip to Italy and Greece was brought up and instead of letting the lack of money deter me from going I looked to my club. With the help of the Boys and Girls Club of Kenosha, I was able to travel out of the country for the first time, and be the first to do so in my family. The club has now fostered my love for travelling my dreams are becoming my reality.
Because I stuck with the Boy's and Girl's Club of Kenosha, I am not only involved in different activities but I've also been awarded with so many opportunities. Reaching  kids and to get them to see they are not their circumstances can help them see that the world really is our oyster . I believe this because I am someone who has struggled all my life and still is and I had absolutely no guidance. But now I stand before you as a senior. In the top of my class. A Hampton University student coming this fall and an Orthopedic surgeon in the making.
The club has taught me, that it's not where you come from, it's where you belong. And I belong in this world to make a difference. To be the odds and anomalies and to be an inspiration to my peers around me."