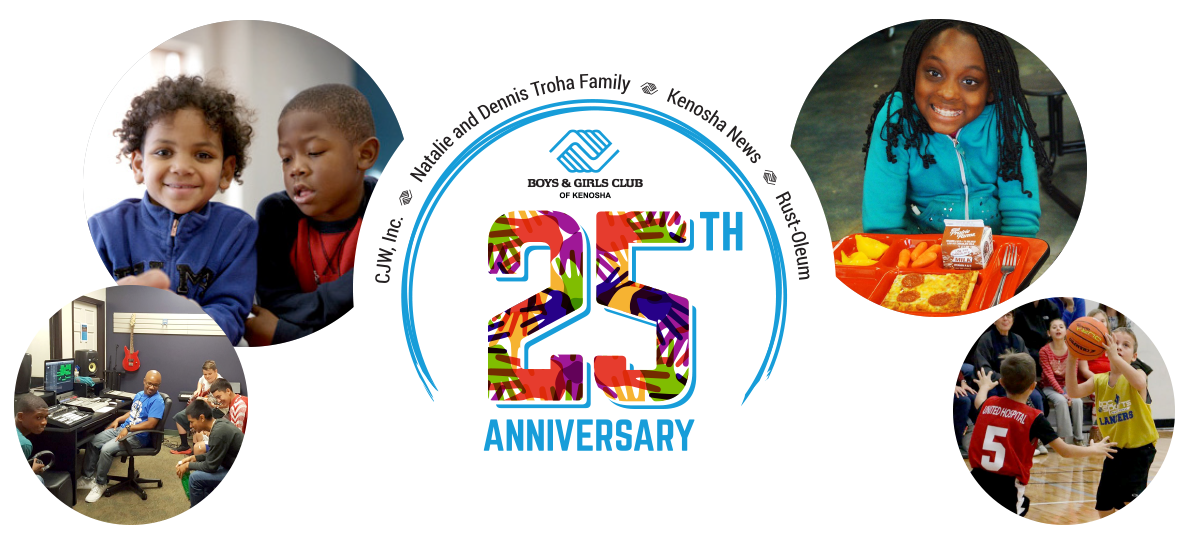 25 YEARS OF IMPACTING THE YOUTH OF KENOSHA
Watch the 25 Year Anniversary Video, donated by Dooley & Associates, that was unveiled at the Gala!
Thank You for Helping Us Celebrate 25 Years!
If you missed the chance to sponsor a member at the end of the night, or you were not able to attend the 25th Anniversary Gala, here is your chance! It costs kids $20/year to attend the Club. However, it costs the Club much more to offer our programs year round.
In the past year we've more than doubled Youth Center attendance and nearly quadrupled Teen Center attendance. Our goal is to continue to increase our daily attendance by expanding FREE transportation to three additional schools, ALL while keeping the cost at $20 per year!