July 17, 2021
Petrifying Springs Biergarten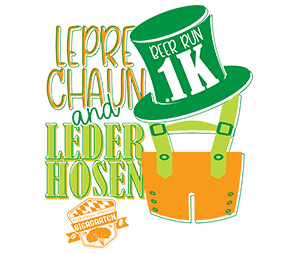 .1k Returns July 17th!
If you bought tickets for the 2020 .1k and…
Elected to roll your tickets over to the next event (ie- did NOT pick up your bag or receive a refund), your tickets are now valid for July 17. No action is necessary. Simply show up on July 17! Check in using your last name.
Chose to donate the cost of your ticket by picking up your race bag, or if you got a refund for your old tickets, you had the first opportunity to re-purchase tickets for this event. Tickets are now available to the general public.
All ticket holders will receive a NEW t-shirt, bumper sticker, race bib and post-race beer. VIP ticket holders will also receive an Irish breakfast courtesy of Franks Diner and an additional beer.
Safety Precautions:
There will be two waves of races in order to allow for more space: 10am for all VIP + those whose last name begins with A – J, and 11am for those whose last name begins with K – Z.
Wearing a mask is not required but strongly encouraged for those who are not vaccinated for COVID-19.
FAQ:
What if I signed up with a friend or with a group and our last names are in different groups?
Pick whichever time frame you'd like. It won't be strictly enforced.
I can't make July 17. What are my options?
We hope you consider donating the cost of your ticket cost to the Boys & Girls Club of Kenosha. There will be no more "roll over" options available. After July, all tickets will have been used, refunded or donated and sales will start fresh for future events. Other questions or issues? Email us at info@bgckenosha.org.
What's different about this being in July?
Minor things! Since the weather will be beautiful (fingers crossed), there is no need for a large tent that is usually set up when the event is held in March. Hot take, St. Patty's Day isn't actually in July. We still encourage to dress up and bring all of your Irish enthusiasm!