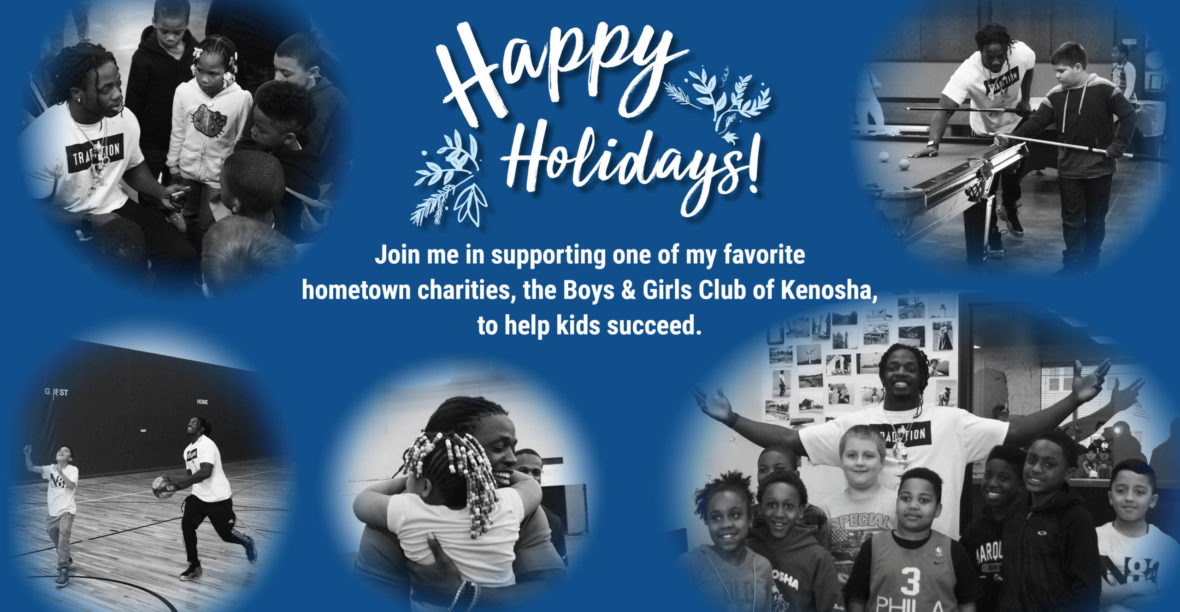 For too many kids, being out of school for the holidays is a hardship. Together, you and all of us here at the Club can make this holiday season a bit brighter, offering love, peace and hope to the kids in Kenosha. 
Every dollar you give stays local to provide Kenosha kids a safe second home after school at the BGCK, where caring adults empower them to be themselves, and they have access to:
A healthy, hot meal to nourish them.
Supervised activities from STEM to sports that build confidence.
Homework help, tutoring, mentoring and more!
Your gift will have DOUBLE the impact on Club members, thanks to a matching gift from Melvin Gordon III (up to $15,000).