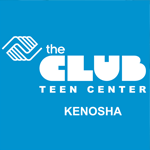 Summer Program at the Teen Center
June 10, 2016 to August 26, 2016
Boys & Girls Club of Kenosha Teen Center
Boys and girls, ages 13-18
Join us this summer  and come check out our brand new recording studio at Kenosha's only center exclusively for teens! All programming at the Teen Center is free with a Boys & Girls Club membership. The Teen Center is open Monday-Friday from 1:00pm-5:00pm during the Summer. A one year membership costs $20/child or $30/family (siblings only). Our summer programming includes teen focused programming in health & life skills, sports & recreation, character & leadership, education & career development and the arts! Additionally, the teen center goes on field trips which in the past have included: college tours (UW-Parkside, Carthage), Kenosha Public & Civil War Museums, Camp Old Navy, teen bowling, teen laser tag and more! For more information please contact Teen Services Coordinator,Samantha Sullivan at 262.653.7312 or ssullivan@bgckenosha.org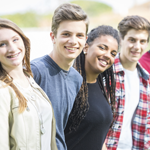 Teen Summer Program at Lincoln Park
Monday, June 13, 2016 to Friday, August 19, 2016
Lincoln Park, 6900 18th Avenue, Kenosha, WI 53143
Boys and girls, ages 13-18
Sign Up
The Boys & Girls Club of Kenosha is proud to announce a NEW youth summer program at Lincoln Park! The program will be held Monday-Friday, 12:00-6:00pm from June 13-August 19, 2016 for boys & girls ages 13-18. Our daily activity schedule will vary however we will offer: basketball, kickball, flag football, arts & crafts, music, movies, games room, video games, educational activities & more! Free lunch will be served daily at 1:30pm. This program is free and a free yearly membership to the Boys & Girls Club will be provided to each youth participating in this program at the Oribiletti Center.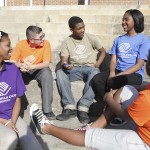 Triple Play
Teen Center
Boys and Girls, 13-18 years old
Triple Play, BGCA's comprehensive health and wellness initiative, strives to improve the overall health of members, ages 13-18, by increasing their daily physical activity, teaching them good nutrition and helping them develop healthy relationships.