Thursday, June 20th
Boys & Girls Club of Kenosha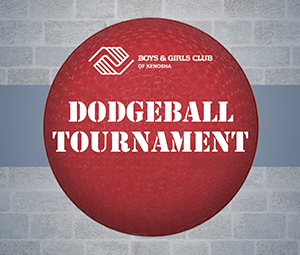 This adult dodgeball tournament features talented teams in a fierce battle to become the champs!
Register a team online HERE. If you prefer to be invoiced or pay over the phone, contact Kate at KKleiva@bgckenosha.org or 262-653-7304.
Price: $150 per team.
What's Included: Sandwich, chips and 1 beverage per player.
Who: All players must be 18 or older. Teams may have 6 – 10 players.
6 players will start each game.
When & Where: Thursday, June 20th at the Boys & Girls Club of Kenosha, 1330 52nd St., Kenosha WI. 5-7pm.
Thank you to Stinebrink's Piggly Wiggly for supporting this event!